Sacramento residents may soon see a rate hike on their water and sewage bills | News
Title (Max 100 Characters)
Sacramento residents may soon see a rate hike on their water and sewage bills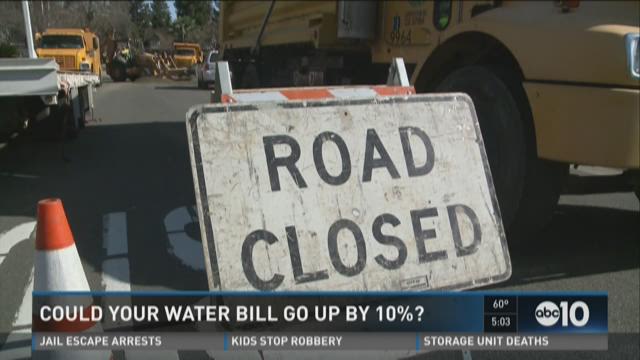 The Sacramento City Council proposed Wednesday to increase water and sewage bills by up to 10 percent for improvement projects.
The Utilities Rate Advisory Commission held a public hearing to go over the rate adjustment with residents.
The proposed rate hike for water would go up by 10 percent each year, over the next four years.  It'd be a 9 percent hike for waste water services for the same time period.
Under the proposal, the combined total would add $6.59 to the average customer's monthly bill.
And that's in year one. By the four year, the rate will jump to almost $9.
"This is an old city," said Craig Robinson, water distribution superintendent with the Department of Utilities.  "The infrastructure is old and in order for us to keep maintaining it, we have to have funding to do that."
City officials said money from the rate hike will fund state-mandated water meters and other improvement projects.
Some residents who were on a limited income say they're already struggling to pay the bills.
"It's going to affect me because I'm on a fixed budget so I really can't afford anymore rate increases," said resident Sherry Martinez.
Other residents didn't seem to mind the hike too much, as long as it fixes the water systems. 
"We go along with what the city does. I just hope that they'll work diligently and quickly," said resident, Mary Schenck.
The Utilities Rate Advisory Commission will send their recommendation on the rate hike to the city council.  The city council will take up the issue in March.  If they approve the hike, it will go into effect July 1, 2016.